Bio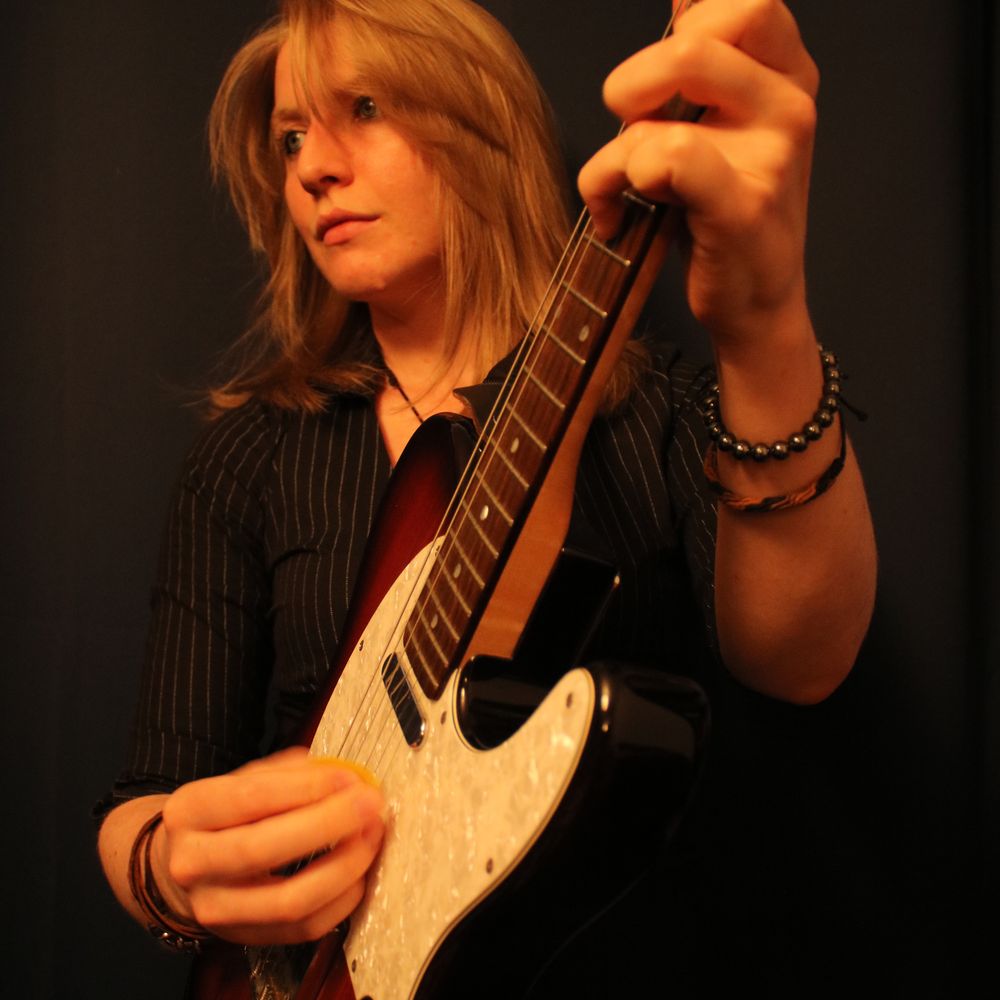 About fenris
Scottish artist Fenris is a multi-instrumental musician and songwriter with roots in the thriving Glasgow music scene.
Owing more of her musical development to synaesthesia than sheet music, Fenris creates original music characterised by open-tuned guitars, brooding synths, and grungey vocals.
2018 saw a mini tour through central Europe followed by a collaboration with acclaimed writer/ artist duo Dave Cook & Craig Paton to produce a synthwave soundtrack for their award-winning cyberpunk series, Killtopia. Following the great experience of this collaboration, Fenris has been seeking more opportunities to co-create as well as support other artists, becoming involved in several groups & musical networks. These have included SongSeeds (songwriting groups run by Becci Wallace and Rosie Bans) and the regular Women Producers Meet, as well as helping to host & moderate a Sunday Songwriting group which was set up during lockdown.
Following a support slot with Berlin artist Mona Mur and a string of successful solo gigs around the city, Fenris is now based in this city and maintaining her UK musical network by organising digital meet-ups, live streaming music. In the background of this, she's working to release an EP in early 2021.