Generator is the new -
No, hold on. In case I start gushing and sound like a complete sycophant, I should really preface this by saying that I absolutely love synthwave. I love retro electronic sounds in music, I love 80s vibes, I love the range of textures and sounds available on synths. This single is pretty much ticking off boxes on a musical wishlist for me. 
Generator is the new single from synth-toting artist Alfonse, and everything about the release is gleefully, purposely evocative of the 80s - from the cover image to the colour palette and fonts, from the frankly delightful range of synth sounds to the production quality of the drums.
So obviously, I love it. 
But to shelve my 80s nerd for a moment - this is actually a great song. It brings real songwriting chops to synth music, a genre which has historically (and often unfairly) been criticised for the perceived simplicity and lack of musicianship in its songs. I could write about the attention grabbing hooks or the way the song evolves when the vocals come in. I could write about the dance style drum beat driving the track forward, keeping the energy up, or about the amount of character the percussion adds to the track. I could even write about the satisfying, warm layers of synth patches and textures, and how expertly the track crafts mood and atmosphere.
Or I could just write that this song is catchy as hell, incredibly immersive, and perfectly captures the mood the genre strives towards. In the neon-drenched recesses of my imagination, I dream about one day making a synthwave track this good.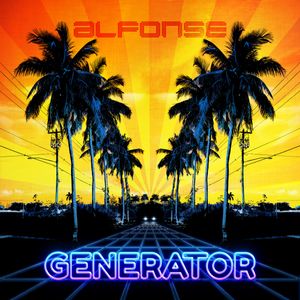 Generator is lush, huge, and cinematic, with an atmosphere cheerfully rich in 80s nostalgia. Listening to it, I don't feel like I'm sitting in my flat browsing Bandcamp- I feel like my hair has suddenly doubled in size and I've been dropped straight into Miami Vice. That this song isn't already licensed as the main theme for a blockbuster like Tron is a crime against music.
Support the artist on Bandcamp if you can, or if you're in a streaming mood, you can find this single on the usual platforms.