Be still my beating (black) heart: a single from Ember Quine. Yes, I am wearing black eyeliner as I type this and yes, I will be watching a show about vampires when I finish writing. Goth, innit.
With an authentic homegrown style both dark and unique, Ember Quine is a Scottish artist with a distinctive sound and is very definitely one to watch, sounding every bit like the beating heart of everything gothic electronic music aspires to be.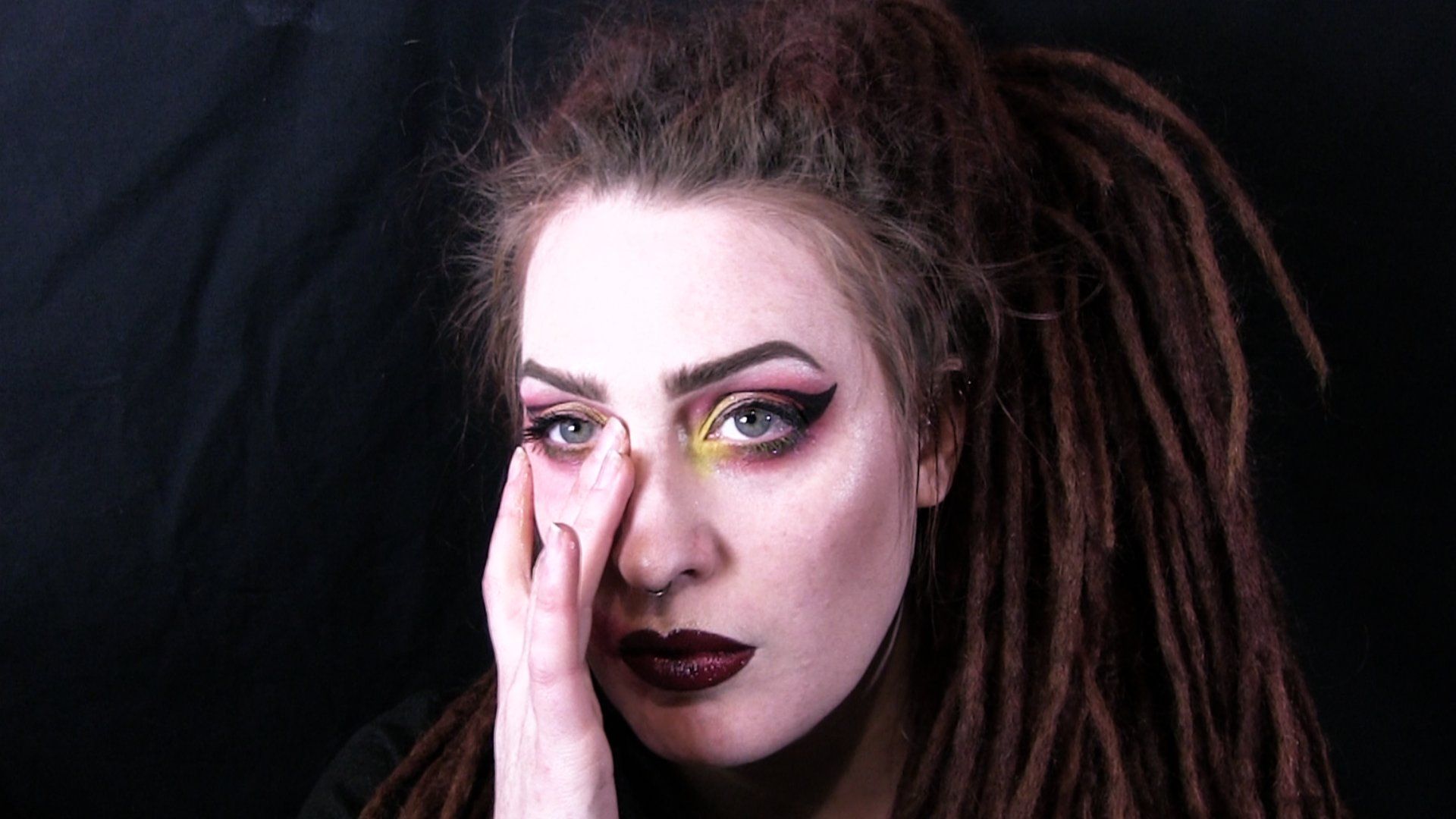 New single Babe captivates from its opening bars, its scratchy synth textures and pulsing low frequency synth swells creating an instant tension before the vocal swoops in to demand your attention. There's almost a hint of menace here; a sense of being off-kilter and uncertain is reinforced with the lyrical imagery as the song opens up: "So far away now from where she thought she'd be..." 
Every layer of every instrument in this track serves a purpose, feeling simultaneously lean and rich. The arrangement is deliberate and descriptive in its own right and perfectly matches the lyrical themes: you'd understand exactly what it was saying even without lyrics, painting a world of anxiety, of spinning plates, of feeling lost, and of finding a comfort amidst that maelstrom to cling to. It's instrumentation which tells its own story, perfectly setting the scene for Ember Quine's lyrics and powerhouse vocal performance.
The song itself broods as it continues to build, becoming almost pensive as it expands on its imagery, and, almost without realising, I am suddenly in its world. There's a touch of the otherworldly here; it feels a bit like looking at a thousand fractured shards of a broken mirror, and knowing only one of them is showing you a true reflection.
Earthy bass notes are complemented by the simultaneous introduction of an ethereal, high-register background harmony as the track continues to build, while the clarity and range of the vocals contrast beautifully with the gritty industrial undertones of the arrangement. As it approaches its main refrain "Babe, it's gonna get better," the synth layers become more rhythmic, less sparse. The vocals are layered for this phrase, which again deftly marries the lyrical content to the soundscape: the lyrics here are offered as an assurance, a comfort, with the additional voices offering a more subtle suggestion that you're not alone. It's a message we could probably all do with hearing right now. 
Hypnotic, undulating melodies dancing around brooding uneasy synth layers: fans of Nine Inch Nails, Bjork or Portishead might find a welcome home here. Babe is out on Friday 7th May - keep up with Ember Quine meanwhile on Facebook and Instagram