Intimate and melodic, God is the next single from versatile artist Jack Hinks. The latest instalment in a series of thematically linked releases which explore the different stages of grief, 'God' represents the bargaining stage, touching on themes such as belief and introspection.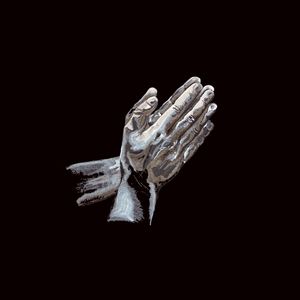 This is pretty lofty subject matter, but throughout his back catalogue, Jack proves to be an artist quite at home sketching out expansive concepts through a very personal lens and in that regard, God is true to form. Lyrics are in turn reproachful and self-reflective ("God damn these eyes, these eyes that prove me blind") or pleading ("All I have are questions, all I seek is hope"), and generously seasoned with incredibly evocative imagery; I've thought about the line "Bishop falls to rook, but the victor here is time" at least once a day since first hearing this track.
The instrumentation takes this coaction of the human and the sublime and expands on it, the array of instruments and textures all carefully placed to bring life to a series of different simultaneous emotions. Some elements feel dreamlike, distant, otherworldy, others organic and intimate. 
The track opens with pensive chords picked out on a piano, while a floating strings-like sound shimmers in the background, adding to the subtle sense of unease. The intro quickly swells and kicks the song into gear, combining Hinks' characteristically confident guitar work with drifting vocals over satisfyingly rhythmic percussion. The main vocal is much more front and centre than the other instruments, imbuing it with a close-up confessional quality which ties in neatly with the songs overarching themes.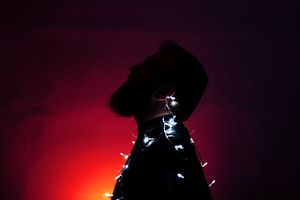 I could fill another 5 paragraphs with very nerdy analysis on the production, arrangement, and lyrics, but I'll boil it down to the fact that this is, simply enough, a really well-written song with a mesmerising and persistent earworm of a melody. Always expressive but never overbearing, 'God' is a smartly-crafted spellbinder of a track and a worthy addition to this series.
God comes out on 21st May, but if you're curious in the meantime you can keep up with Jack on Instagram or Twitter for more updates, or browse his music on Spotify