Brooding and unconventional with a hint of optimism: it's time to dive Into The Unknown with Jonni Slater.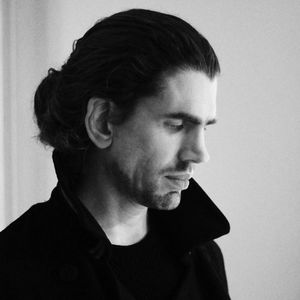 2020 was uncharted territory for all of us: a global pandemic unlike anything in living memory, the fierce momentum of the Black Lives Matter movement, Brexit, nazis apparently a thing again, grown adults doing battle in Aldi carparks over toilet roll, etc. Fact consistently proves itself to be stranger than fiction, with everything compounded by the vast uncertainty of our collective situation. 
From this backdrop of uncertainty and terra incognita comes distinctive new single Into The Unknown, written as a way of dealing with these myriad events and "how unreal the situation felt at the time." 
The song establishes its tone right in the very first bars, with syncopated metallic percussion complementing rich layers of blended vocals. It's a lean, smart arrangement - everything in the track is in exactly the right place, and everything serves a purpose. The sparse instrumentation leaves a lot of space for the vocals to work their magic and serves to pull your attention towards the lyrics, which are characteristically rich in imagery. That sense of space works both sonically and thematically; we are adrift on the open ocean, after all.
In fact, the arrangement is thematically evocative throughout. The low chorus of layered vocals is a deliberate nod to sea shanties, but it also feels deep, and expansive: the blended layers of vocals on the lower register feel like they're pulling you down below the surface of some inky waters in one moment before the lead vocal soars away in the next, carrying you along with it.  
Lyrically, the track will resonate with many people, concisely illustrating that by-now-familiar sense of trying to navigate completely uncharted territory. It also resolves on a hopeful note, suggesting the possiblity of a gentler, kinder future, one in which "... we may move forward in a less damaging way for ourselves, other humans, and the planet."
There's something in this dark, smartly crafted songwriting which might appeal to fans of Peter Gabriel, and the inventive use of found sound wouldn't be out of place on a Björk album. Into The Unknown is never in a hurry to get its point across. Its momentum builds in a very deliberate way, each additional layer given the room it needs to breathe before the next element is introduced. It's a journey which encourages us to gather our bearings; it feels like being lost, but somewhere I belong.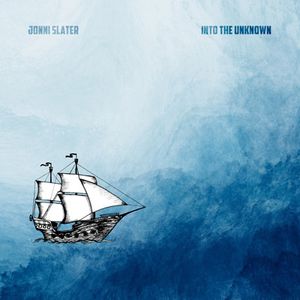 Into The Unknown is out on the 26th March- please consider supporting the artist on Bandcamp and Spotify, or follow him on all the usual social media platforms.
As a bonus round, I caught up with Jonni for some pre-release Q&A and he took all of my nonsense in a very good-natured way.
It's been a few years now since Inversions came out. What's in the pipeline for Jonni Slater? Is Into The Unknown a harbinger of brooding melodies and blended vocals to come? 
You can definitely expect some more brooding melodies, but my writing over the last year or so has taken a few different directions, so there will probably be more variety in future releases. I've written a fair few piano solo tracks with rich harmonic chords and songs with epic cinematic builds, but also in the pipeline are more groove-based tracks, some folk guitar, and at some stage I got a bit nostalgic for my fading youth, so there are some more personal songs in there too. I'm still figuring out how this all fits together in terms of EPs or albums, but I'm enjoying the diversity. 
Any story behind this track you'd like to share? 
It was written during the first lockdown, starting out with just the lyrics and no real idea of melody or arrangement. The inspiration came from the uncertainties of the pandemic, as well as contemporary politics and climate change. The last verse of the song is about the hope that we might end up somewhere better than we are now; if we could move forward in a less damaging way for ourselves, other humans, and the planet.  For the music, I got a nice percussive sound from tapping a wok and that became the main backbone of the track. Then I added various other items from my kitchen: a pot of table salt as a shaker, bottles, various cardboard boxes. Having built that soundscape, I thought I'd keep the rest quite sparse and make more space for the voices, although I did tuck a warm synth bass underneath it all! 
Your music is often rich in themes and imagery. Do you approach writing from a musical or lyrical point to begin with? Or are they intrinsically linked when you write? 
In the past, it had always been music before lyrics, but over the last year I've switched it around, often starting with a random word or a line from a book to kickstart an idea, so the initial stages become almost like a word association game. It leads you in directions you might not have gone before, with more of a variety of ideas and subject matter as a result. 
We've all been charting unknown territory this last year, adapting to new ways to create & collaborate. What's been inspiring you during lockdown? 
It's been both inspiring and therapeutic to be part of the regular Sunday Songwriting group started by Becci Wallace and Rosie Bans last year, setting each other tasks and challenges. In fact, two of those tasks were the impetus for writing Into the Unknown, both in terms of the lyrical structure and the use of "found sounds" instead of instruments to create the music. I've also been helping Dora Lachaise with mixing her new releases, as well as some songs we've written together, so I'd say that being open to collaboration and learning from other creative people has been a big part of the last 12 months, something I've done much less of in the past. There's also a track with Catherine Rudie and a certain artist called Fenris in the works... 
Would you rather explore the uncharted depths of the ocean, or the mysterious expanse of space? 
Space seems the more romantic option to me and the chance to look back at the Earth would be too good to miss. There are some weird goings-on deep in that ocean that I'm not sure I'm ready for. 
Angler fish vs Viperfish: who would win in a fight? 
Two highly sneaky and vicious contenders. Surely it could only end in a gruesome stalemate, but I'd hope to be far enough away from them not to find out. 
Is this the least professional set of interview questions ever? 
Not by a long way...! 
Given the choice, what's the first venue you'd play in a post-COVID world? 
I took a trip to the tip of Cornwall back in September and since then I picture myself playing on the clifftop at the open-air Minack Theatre as waves crash and the sun sets behind me, but really anywhere as long as there's an attentive audience who are ready to listen to live music again. 
What's your weirdest or funniest gig story? 
I remember a gig with a former band with the bass player in a gorilla outfit, myself in a monk's habit, and the drummer, having found himself under-dressed for the occasion, insisting on driving to another town to get his judo kit and rushing back onstage just in time for the first song. Probably just amusing to us, though, and then only in hindsight!
Find Jonni Slater on the usual platforms: