When I started this blog up last year, I considered reviewing Rosie Bans' frankly audacious debut album, Identify Yourself, because seriously - who makes a debut album that polished? Outrageous. But I wanted to keep the focus more or less on new and current music releases, so I parked my indignation and waited.
It would be hard to overstate how generously Rosie gives of herself to the world of music, given her years of experience as a songwriter, performer, mentor, tutor, and facilitator. Through her work with SongSeeds (affordable and supportive songwriting retreats) and FASE (an inclusive music producers' collective welcoming women & gender fluid people), it's fair to say that she's spent no small amount of time focused on helping other people develop, to tap into their potential. I'll confess to having harboured some curiosity as to how these experiences might help her to shape her own songwriting.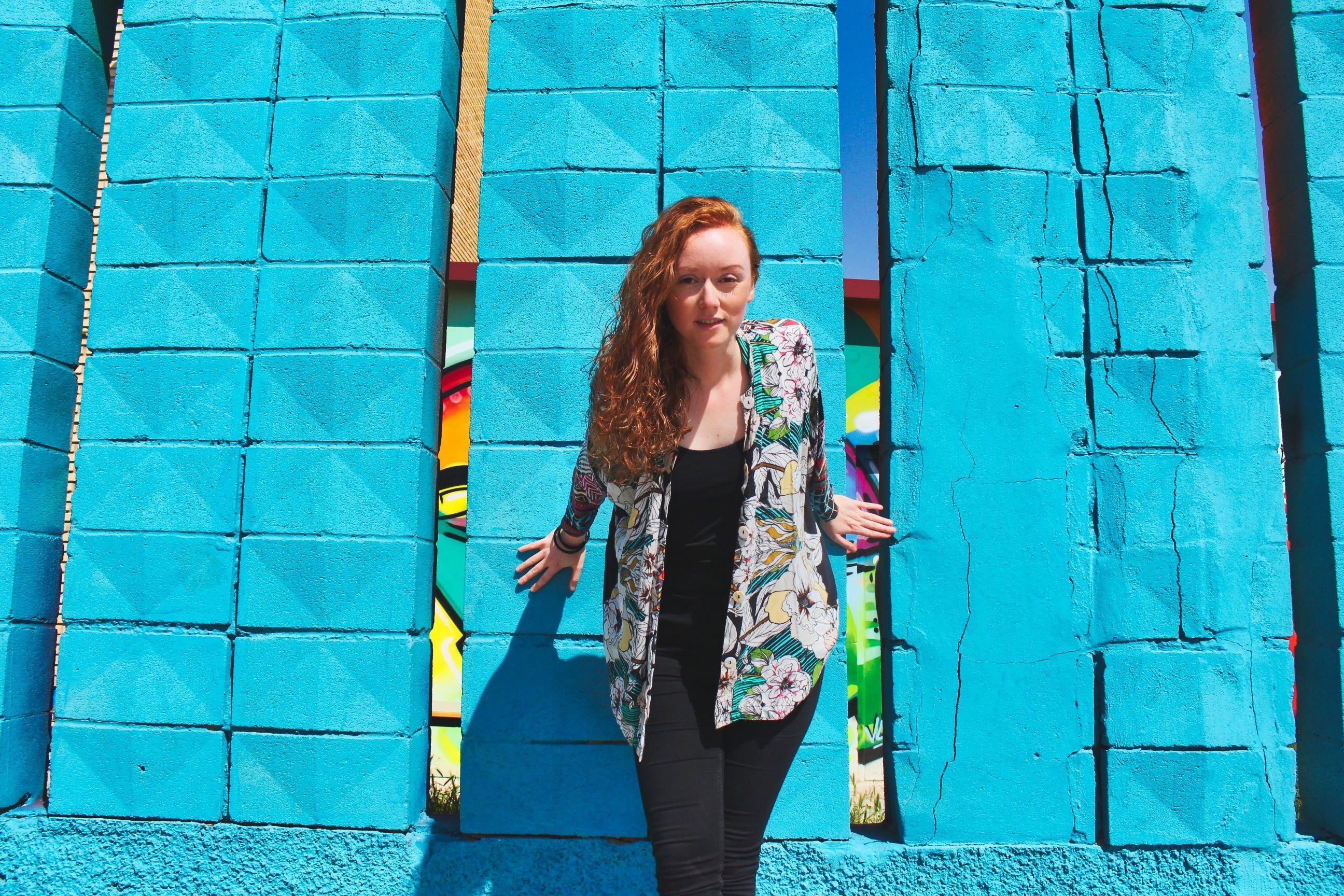 Well, the wait is over, and I can finally type the words "new music from Rosie Bans," as her new single, Inside Of You There's A Universe, is now making its way into the world, setting the scene for a 5 track EP in the coming months. This lead single, we're told, is a glimpse into "a wider story of radical love." 
The track is a journey, and like much of Rosie's work, it is characterised by authenticity and an unflinching, introspective honesty. This authenticity is the reason her music can span such a range of emotional ground, and in this song she again proves herself adept at balancing her prodigious musical talent with bare, heart wrenching emotion. 
Thematically, the song is one of self love: accepting oneself as a complete being, and breaking away from unhealthy codependent relationships. It also touches on vulnerability, the fear of truly opening yourself up to another person. It's a poignant and necessary message, and one which suggests that the artist has matured both as a musician and as a person.
A meditative piano arpeggio opens the track, almost cautiously. The instrumentation is sparse as the track begins, leaving a lot of space for Rosie's voice. Which, by the way -
That voice.
Rosie has always been an exceptional vocalist, but this might be one of my favourite performances yet. Her voice is elastic: sometimes strong and soaring, sometimes stirring, sometimes soft, sometimes tapering off into breath in a way that feels like it catches on something deep inside your chest to listen to. She is doing more than singing a melody here; she's breathing life into it. 
The song continues to build in energy and in confidence, peaking in the middle. The arrangement at this crescendo is gorgeous, with lush strings echoing the piano riff and textured dreampop percussion a backdrop for the most intense part of the vocal delivery. It's of interest that the lyrics are thematically at their most subdued as the song begins to peak sonically:
"I tiptoed around you to begin with/ I kept my voice down to a hush"
The lyrics intertwine with the energy of the music to suggest a sense of someone growing in confidence: slowly, at first, but with an exponential rise in speed as they gain momentum. This idea is cemented in subtle ways in the final verse, which calls back to the intro: a controlled assurance in the voice where it felt a bit more vulnerable at the start; a subtle tweak to the lyrics, now asking for trust rather than making statements. It's a skillful melodic telling of a very human story.
It's at this intersection between intimate emotional experience and sheer musical prowess that we find Rosie Bans, as always, baring her soul and defying us not to be moved by it. Inside Of You There's A Universe, out on 23.04.21, is the next step in Rosie's journey and happily, she's inviting us all along with her.
Keep in touch with Rosie via the usual platforms: You'll find her on Twitter, Facebook and Instagram, or you can sign up to her mailing list for updates (including being notified once the single drops)